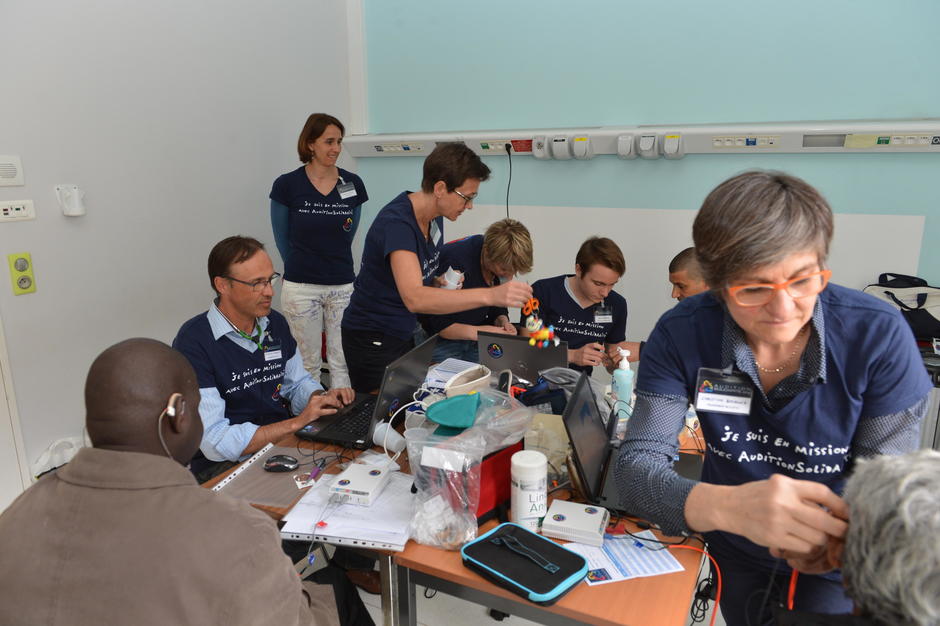 Environment & biodiversity
Location
France​
Sponsor
Sandra Vedel
Grant
€15,000 to the Selection Committee meeting of 1 April 2021 (over three years)
Project leader
A fine illustration of our purpose and the values of the Veolia Group.
Little is known about the hearing aid market: each year, nearly 920,000 new hearing aids are sold in France, with an average lifespan of 5 years. In other words, the recycling potential is enormous. And some have identified it well: AuditionSolidarité started as early as 2008 this meticulous job of collecting and then recycling hearing aids.
The association has set up a network of 200 hearing aids specialists who invite their patients to donate their used hearing aids rather than dispose of them. The small reputation of the network does the rest with several packages received every day at the Les Landes workshop. It is then a circular economy loop: the devices are refurbished and redirected to patients in need who were excluded from traditional care systems and who until now did not have access to hearing aids.
The benefit is social and ecological as a hearing aid contains polluting metals that no longer end up in the bin.
Support from the Veolia Foundation enables AuditionSolidarité to consolidate its recycling activity. In this year of health crisis, what with the more numerous deaths and the professionals who had more time, the stock has increased; a little more than 22,000 hearing aids remain to be refurbished in the workshop.
AuditionSolidarité: In addition to recycling …
Based in the Landes, the association has existed since 2008 and it employs around ten people. It carries out hearing prevention actions, as well as humanitarian work in France and abroad for populations affected by hearing impairment.