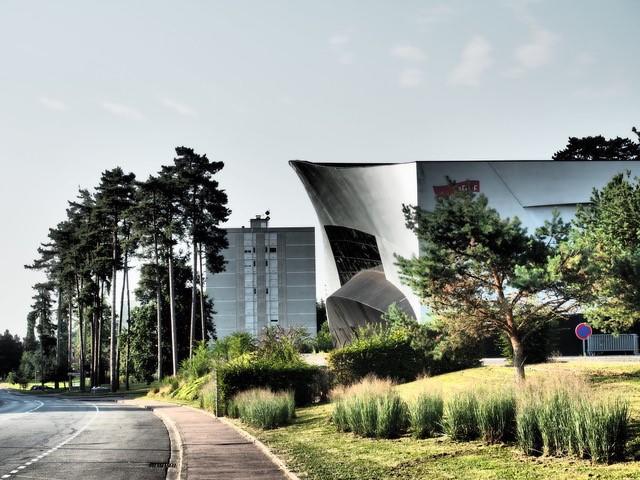 Social & Employment
Location:
France
Sponsor:
Alain Rousseau
Grant:
€18,000 at the selection committee on 28 October 2020
Project owner
The northern basin of the Communauté Urbaine Creusot Montceau has 19 municipalities: this is the scope of action of the Régie de Territoire CUCM Nord, a structure for integration through economic activity. This association promotes local solidarity and social development. It aims to get residents more involved in neighbourhood life and so strengthen social ties. To further stimulate links, it works to develop local services by carrying out maintenance and improvement work on the urban environment.
Among the Régie's actions, a garden...
In the social field, the Régie de Territoire CUCM Nord runs a community garden. It has been developed in the form of an Integration project/workshop (ACI) which occupies 12,000 m² of land, including 3,500 m² of useful agricultural space, on the Combe des Mineurs site in Le Creusot, and 1,500 m² of cultivated land in the commune of Saint-Sernin-du-Bois.
In 2019, the Combe des Mineurs community garden welcomed 26 people who received support for returning to work. The purpose of the garden is also to strengthen local social ties: tables d'hôtes, cooking classes and activities for young people are organized in the leisure centre and schools.
Productivity and respect for the environment
The Combe des Mineurs community garden is stamped with the seal of ecological excellence. It is cultivated without pesticides or synthetic fertilizers, and is open to innovation in order to better respect the environment: flour-based paint has been tested; garden furniture has been made from recovered wood; composting with unsold items from supermarkets or the neighbouring nursing home central kitchens has been set up, etc.
The small scale of local market gardening production is an advantage for the community garden which, with its own production, meets a real demand. It has close to 200 regular customers, including a restaurant and grocery stores.
But producing crops is not easy. Water is a major issue: while it is sufficient for outdoor plants, it is more of an issue for plants in greenhouses. The association uses a well, located nearby but connected to a surface water stream that is very dependent on rainfall.
A need to harvest rainwater
The rainwater harvesting project was born out of the need to add to this unpredictable source of water when necessary. With the support of the Veolia Foundation, the system will consist of a rainwater collection manhole at road level above the garden, a pipe, connecting the gutters of a neighbouring house to the storage tank, and a flexible 50 m3 storage tank.