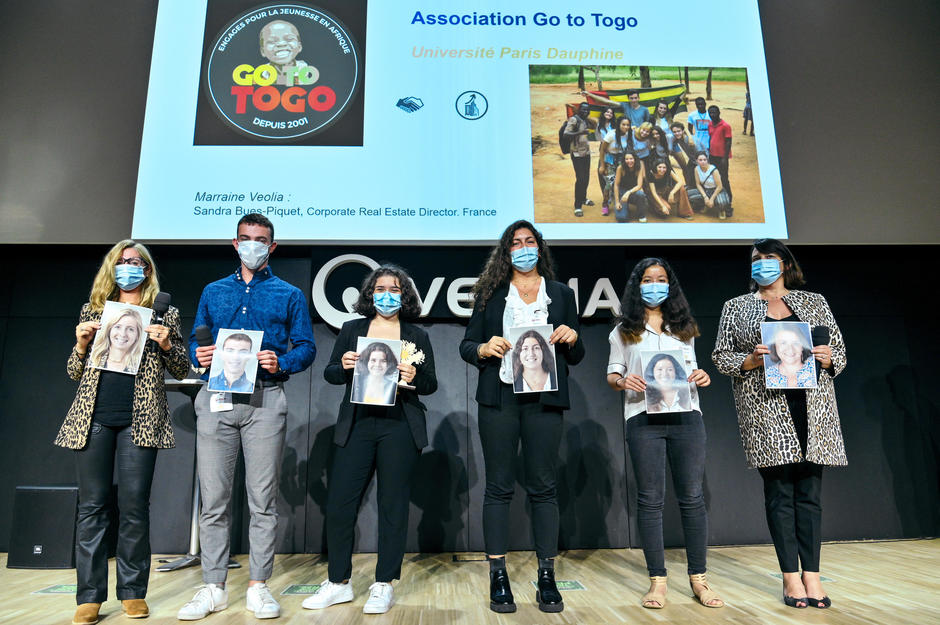 Humanitarian & Development
Location:
Vo Koutime (Togo)
Sponsor:
Sandra Bues-Piquet
Grant:
€ 3,000 during the Selection Committee meeting on 16 March 2020 (People's choice prize, 2020 Student Solidarity Award
Project Sponsor
Most of Togo[1]'s population of 7.3 million live in rural areas. Access to education for children is difficult: in primary school, in particular, classes are overcrowded with an average of 48 students per teacher. The enrolment rate is lower in the rural and poor regions of Togo, and the village of Vo Koutime is no exception to this.
The Go To Togo association decided to take action. Created in 2001 by students from the University of Paris Dauphine, it promotes the country's development by focusing on education. Its fifty members are behind the construction of eight lower secondary schools and health facilities. Its projects are aimed at the electrification of these establishments and the creation of new equipment. In Vo Koutime, Go To Togo means to build a library.
The project, which was awarded the People's choice prize in the 2020 Student Solidarity Awards, is based on three ambitions. Go To Togo intends to offer textbooks and encourage reading through easy access to books offered in French and Ewe, the Togolese language. The library will also be equipped with toilets and sinks to promote access to basic sanitation services. Finally, the association wants to work with Togolese builders to allow local economy stakeholders to be involved in the project.
While the library will initially rely on teachers from a neighbouring lower secondary school, the goal is that one person will be employed to manage inventory and receive the public. They will be remunerated through a subscription system to access the books. Go To Togo has already shown its determination. It means to place this project in the same perspective, and it is working with the local NGO Mission des jeunes
---
[1] In 2018.