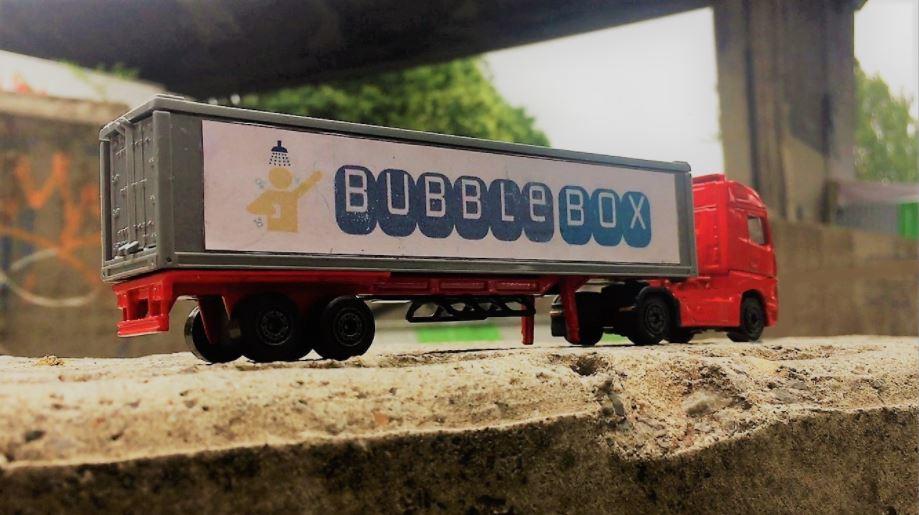 Humanitarian & development
Location:

Paris (France)

Sponsor:

Romain Verchère

Grant:
€15,000 at the selection committee meeting on 16 March 2020
Project owner
Through its innovative approach, Bubblebox offers an emergency solution in the exceptional situations that cities now have to deal with. This solution incorporates the principles of modularity, robustness, autonomy, and health requirements. Principles it shares with the Aquaforce units that the Veolia Foundation has developed over the years to produce drinking water during humanitarian crises.
BubbleBox has come a long way since its inception in the summer of 2017. The project originated during the 2017 edition of the Harvard Summer School for Social Innovation held in Paris, and won the Paris Talents 2024 call for social innovation projects. A non-profit organization was set up and the team was enriched with new people based in both France and the United States.
So what's it all about? The BubbleBox project consists of developing and producing autonomous mobile hygiene units for migrants, refugees and homeless people. Given the glaring lack of access to adequate hygiene for these disadvantaged groups, the challenge is to offer an emergency hygiene system that can be used either in the makeshift camps that surround our urban centres or abroad for NGOs on the move.
Practically speaking, a 20-foot container (approximately 14 m²) will house three showers. The unit will operate autonomously for up to 50 hours without being connected to the water or electricity distribution networks thanks to a filtration system, batteries and solar panels, thereby ensuring it is energy and water efficient. After prolonged operation, the module will have to return to a supply base to drain its tanks and top up with clean water and electricity.
One of the project's major advantages is that it is able to provide access to hygiene at the same time as complying with any legal, political or safety requirements imposed by local authorities. A real innovation, perfectly designed for the environment in which it will be used.