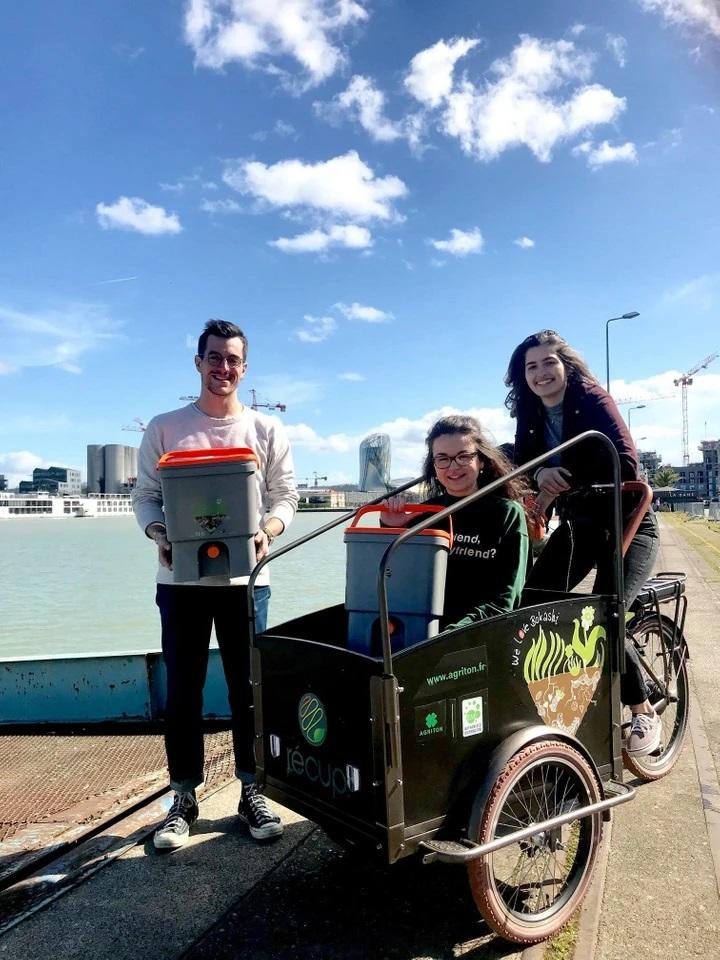 Created at the beginning of 2019 by students from the University of Bordeaux, the Récup' association set itself the dual objective of raising awareness of environmental issues and promoting soft mobility and carbon-free means of transport. It also seeks to encourage local actions, short circuits and local agro-ecology.
A composter designed for urban living
Récup' offers a solution for sorting and collecting organic waste. Its originality? It targets households and businesses in densely populated centres of Bordeaux to treat what accounts for 40% of the contents of our waste bins.
The system has the merit of simplicity and efficiency: Récup' distributes Bokashi composters, particularly suitable for urban living, especially in apartments. Small and hermetically sealed, the container does not allow any odours to escape. The action of the nutrients, present in very large numbers, makes it possible to treat all types of food remains (including meat, citrus fruits, egg shells, garlic, onions or dairy products), and it is possible to recover liquid for indoor plants or drains. Finally, once the organic matter has been put in the ground, it is transformed in just three weeks into excellent quality humus.
A loop between consumers and producers
The association provides the composter free of charge to people who join Recup' and undertake to supply their compost once a month. The compost is collected by the association with the help of scooters, before being delivered to market gardeners to grow fruit and vegetables which are then sold on to members. In this way, Récup' creates a loop between consumers and producers in Bordeaux
The project won the first prize in the Veolia Foundation's Student Solidarity Awards 2019, representing a grant of €4,000 which will be used to develop an application.