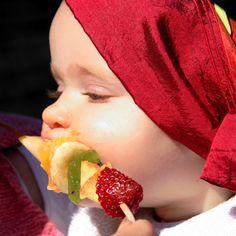 Social and Employment
Place
Landrethun, France
Sponsor
Pierre Lompech
Grant(s)
10,000 € to the Selection Committee at 2007/12/04
Project leader
"The Chênelet Association has been working for more than 10 years for the integration of persons in a precarious situation. Its project of workforce development by catering is an ideal complement to the other activities that it carries out."

Pierre Lompech
The Chênelet Association, created at Landrethun in the Pas-de-Calais département, seeks solutions to the many problems faced in their reintegration by persons who have had difficult lives (young drug addicts, ex-prison inmates, etc.).
To offer them new prospects, it helps them to rebuild a life project focused on work (in a workshop or in an integration firm) with a gradual return to the job. It is also active in problems of housing, health, quality of life, etc.
By trying to implement concrete solutions for these various problems, it aims to do all it can to guarantee the success of the reintegration of the persons it accompanies.
Nutritional balance
The "four seasons" project involves the creation of an original action dedicated to education in nutritional diversity (to obtain a high quality nutrition balance) and responsible consumption (which affects the ecological and social conditions of food production).
This initiative is connected to a finding: the most destitute persons are more prone to obesity and suffer from numerous nutritional deficiencies. Products such as fish, fruits and vegetables, are expensive, and only those who have the means appear to be eligible for a balanced diet. The Chênelet Association therefore wants to build training rooms and a kitchen on the site of the association in order to offer workshops twice a week to enable this fragile public to combine learning to cook and gardening and thereby benefit from fresh produce. This is a playful way to address subjects around a square meal, such as a balanced diet and the links between health, food and physical activity. In addition, the creation of a "table d'hôte" will offer the opportunity to initiate a new workforce development activity in the field of catering. Five jobs will thus be created.
The Veolia Foundation backs this original initiative and participates in the equipment of the forthcoming kitchen (combined oven, cooking range, cold boxes, washing and disinfection station) so that these persons, beset by difficulties, can progressively recover the "taste" for proper food.