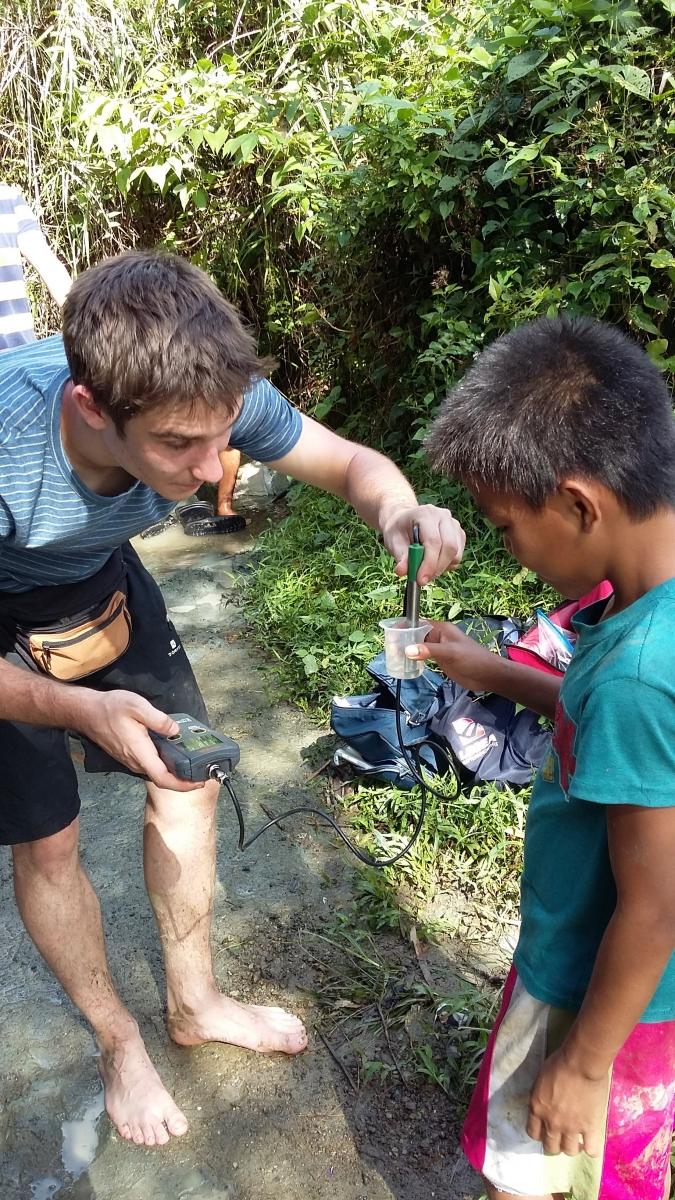 Humanitarian & Development
Location
Tacloban (The Philippines)
Sponsor
Alvaro Lon
Grant
€7,000, winner of the 2017 Student Solidarity Awards
Project Leader
RES'eau was founded in 2012 by students from the engineering schools of National School for Water Engineering and the Environment of Strasbourg (ENGEES), the College of International Agro-Development (ISTOM), and the Tecomah eco-activities college. The association has implemented international water and sanitation solidarity projects in Africa and Asia for the past five years.
 
In 2017, RES'eau helped the residents of Sitio Anido, a district of Tacloban, a city in The Philippines, which was badly hit by Typhoon Yolanda in November 2013. At the request of the local NGO Kaloob, RES'eau wants to build a gravity flow water distribution system supplied by a spring catchment.
 
A feasibility study, carried out by the students during an assignment in January 2017, demonstrated the possibility of using water from the springs as drinking water. The solutions recommended by RES'eau will make it possible to produce water of physico-chemical quality that complies with the threshold values set by the WHO.
 
Students will capture a spring and build a gravity flow drinking water distribution network with standpipes. All work will be done by local partner companies and members of the local NGO Kaloob will be trained to manage and maintain the facilities after the association leaves.   
An association of proven expertise
At local level, the NGO Kaloob has been working in the Sitio Anido district since 2013 through several projects such as the construction of new houses and latrines and financing scholarships for children from the district. For RES'eau, five years of experience in water access projects in Congo (village of Voungouta in 2010 and 2012) and in The Philippines (village of Piat in 2013) allowed it to gain knowledge in this field. In all, over a thousand people have benefited from the association's actions. For each project, RES'eau works with local partners to ensure that local populations can manage their own water systems.  
The project won the 2017 Student Solidarity Awards. The financial support granted by the Foundation will allow it to purchase equipment to build the infrastructure (cinder blocks, PVC piping), a bacteriological analysis kit, and equipment to maintain standpipes and tanks.