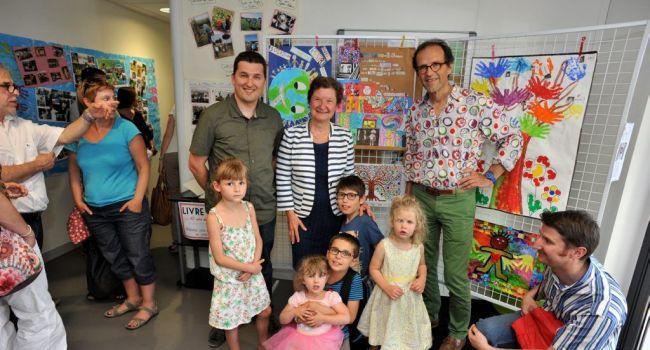 Social and Employment
Place
Toulouse, France
Sponsor
Pascal Pech
Grant(s)
20,000 € to the Selection Committee at 2009/01/27
Project leader
Ceresa
« In France, few treatments are available for autism, because they are not paid for by the State and are very costly. Thanks to its director, Ceresa develops behavioural techniques that have already demonstrated their worth in other countries.
Alongside the professionals of this centre, we, the parents, are doing our best to bolster them, so that the learning methods developed here can be dispensed to all our children.
But 40 families are still on the waiting list to join Ceresa. »

Pascal Pech
In the field of autism, the earlier the patients are detected, the more encouraging the results, which may even be spectacular. Yet this ailment, which demands regular, long-term care, is still not adequately dealt with in France today.
In the Haute-Garonne district, Professor Bernadette Rogé and her team from the University of Toulouse Le Mirail have been conducting experiments since 2001 on the early and intensive treatment of young autists.
With the high quality of the results obtained, she has created the association Ceresa (Centre Régional d'Education et de Services pour l'Autisme en Midi-Pyrénées) in order to continue and perpetuate these actions. Ceresa welcomes the young autists and their families in prefabricated bungalows on land leased from the Association des Paralysés de France, with the aim of providing educational backup for the children and thereby make it easier for them to join the "conventional" school environment, and also to provide support to their families.
Built to eco-construction standards
This approach has proved extremely popular, and a few years after its initiation, Ceresa accompanies a hundred families - with the majority of children aged from six to twelve - but has also received an equivalent number of new applications, which it cannot accommodate due to the lack of space.
Ceresa has therefore contacted several potential public and private partners, in order to build larger premises, more pleasant and designed to last.
On an area of about 2500 square feet, the future building of the centre will accommodate a hundred children. It will also meet the prevailing eco-construction criteria: it will use renewable energies - geothermal, aerothermics and solar - for all its energy needs. Responding to the wish of a staff member of Veolia Eau and the father of a two year old autistic girl, the Veolia Foundation has decided to join the project, eagerly awaited by scores of families.