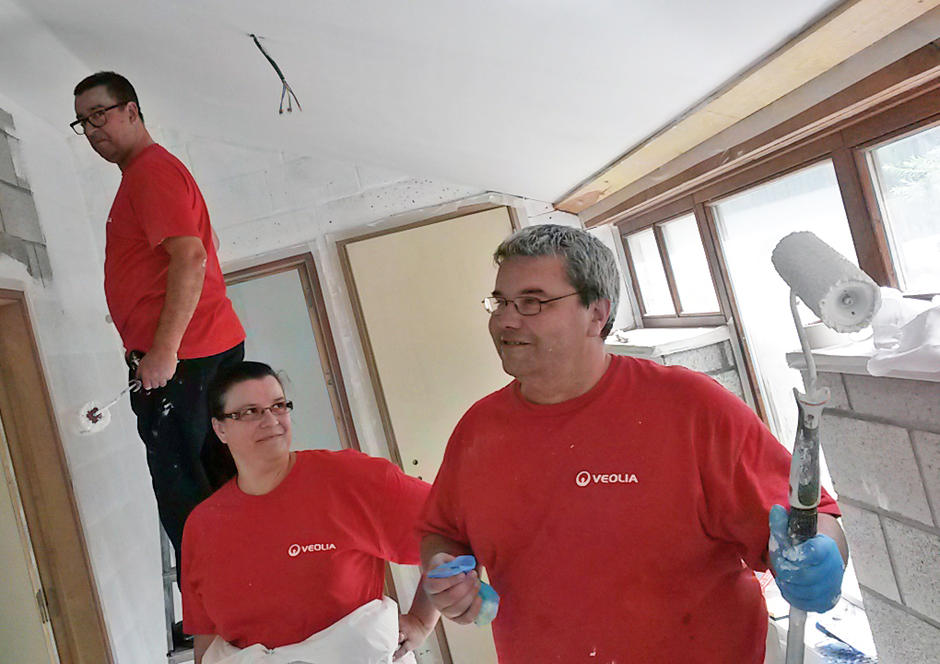 Social and Employment
Location:
Jandrenouille (Belgique)
Sponsor:
Michel Dierickx
Grant:
€40,000 at the committee meeting on 24/04/2017
Project Owner 
Les Garances
"Apart from human relationships and the pleasure we have in working with the whole Les Garance team, we truly believe in their superb social project and their action to raise the awareness of people in the region to the environment and its importance. Many of us at Veolia Belgium hope to support them for a long time to come."
Michel Dierickx
A not for profit association (ASBL) Les Garances was set up by professionals experienced in providing support for mentally disabled people. To combat the lack of support available, the association has created an innovative living space, called Les Garances. Adults with disabilities are welcomed and are able to live in a warm, friendly, and caring environment. They benefit from an individualized life projects with personalized education programs.
 
The association aims to expand the living space with a permaculture teaching farm and an environmental resource centre. The Veolia Foundation is supporting the opening of this open-air centre to raise awareness of environmental issues and encourage links between residents and outside visitors.
Les Garances will offer practical activities suitable for the residents and will increase the opportunities to open the centre to external third parties. Every effort will be made to promote the social inclusion of the resident adults. There are plans to lay out an information pathway around the farm, and farm visits will be organized for local children and inhabitants - guided and led by the residents and assisted by a member of staff. Open days covering organic farming, permaculture, biodiversity, protection of the environment and conservation of resources are also envisaged. The projects even include opening a shop and offering meals using the farm's produce. At Les Garances, working with people with disabilities also means thinking about the future of the planet.
 
A strong commitment from Veolia Belgium employees
Veolia Belgium employees are especially involved in the Les Garances project. For four half-days in June 2017, the project's sponsor, Michel Dierickx, mobilized his colleagues to help paint the interior of the newly created living space. More solidarity days are being planned until the project is finally completed.