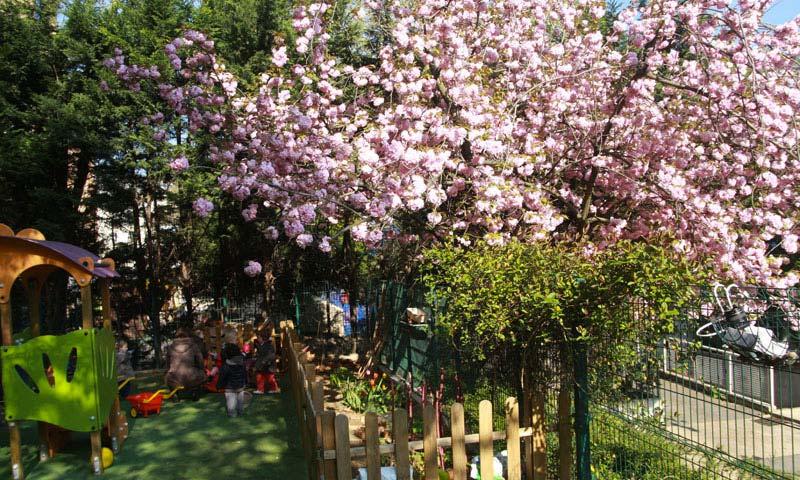 Environment and Biodiversity
Place
10th district of Paris, France
Sponsor
Alexia Hofmann
Grant
9 000 € to the Selection Committee at 2010/01/26
Project leader
Les Petits Lardons
The association Les Petits Lardons has innovated since its creation in 1994 with the mobilization of families who cherish the same educational principles.
Today, it welcomes 24 children full time (baby to age 3), accompanied by the parents and staffed by an eight-person educational team.After renovating the building, it now has to upgrade the garden and the motricity structure to safety standards. The enlargement of the area, landscaping and soil reconditioning, the purchase of a new motricity structure, the plantation of shrubs and bushes, will help make this garden both safer and more enjoyable.
These transformations will also have the effect of fostering a new biodiversity in terms of fauna and flora. The littlest ones will accordingly learn about the cycle of the seasons through the changes in the plants, and, with the approach of spring, the return of the birds and insects.
A concrete project aimed at the youngest children
The major advantage, with regard to the youngest children, for whom no appropriate environmental education program yet exists, is to raise their awareness of the fundamental issues of nature, biodiversity and its conservation, without depriving them from a family environment. And besides, it is planned in the medium term to open the space to the residents of the nearby retirement home, thereby promoting the creation of intergenerational bonds.
The Veolia Foundation has been approached for the work concerning the 16 m2 area where the environment education activities will take place: upgrading of the ground and landscaping, flower beds, shrubs, soil and composter.