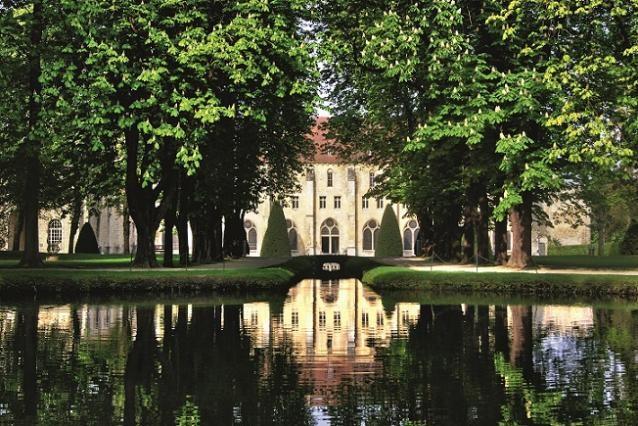 Environment and Biodiversity
Place
France
Sponsor
Frédéric Vernhes, Veolia Propreté
Grant(s)
30,000 € over two years to the Selection Committee at 2005/07/05
  Project leader Fondation Royaumont www.royaumont.com
«  The 'Fondation Royaumont', which is widely recognised for the quality of its productions and enjoys broad-based support among the department's political and economic players, is putting forward a pilot project aimed at achieving social integration through the arts. This is part of a shared determination to revitalise troubled neighbourhoods. »

Frédéric Vernhes
Reworking a classic of the theatre and musical creation, professional and amateur artists, the epic poems of Homer and video portraits, an historic location and disadvantaged neighbourhoods...the "Une Odyssée d'aujourd'hui" project run by the "Fondation Royaumont" represents a bold attempt to bring all of these disparate elements together. Founded in 1964 by Henri and Isabel Goüin, the "Fondation Royaumont" was originally intended to protect and promote the exceptional heritage site of the Cistercian abbey founded by Saint-Louis in 1228. Today, it regularly supports artistic projects which combine culture and social integration and reaches out beyond the abbey grounds to local residents from nearby disadvantaged neighbourhoods.
Bringing theatre to the local community
Designed by Géraldine Bénichou and her "Théâtre du grabuge" theatre company, which aims to take theatre to the most unexpected places, the "Une Odyssée d'aujourd'hui" show will involve actors, amateur choirs and local residents – fifty people in all – working together to prepare six productions, two in Royaumont and four in Éragny, one of the department's communes having signed an "Urban Contract"*. The stage given to certain residents of Eragny who have witnessed the town's history and development, the involvement of the municipality, local associations and hostels make this an exemplary sociocultural initiative which could be reproduced for different audiences in the department's other communes.
The Veolia Foundation has provided 30,000 euros in funding (10,000 in 2005 and 20,000 in 2006) for this project which, in addition to contributions from the private partners of the "Fondation Royaumont" and the municipality of Eragny, has also received backing from the Conseil Général of the Val-d'Oise, the "Mission Ville" of the prefecture of the Val d'Oise region and the Conseil Régional of the Ile-de-France region.
Signed between the state and certain communes, this contract enables development of initiatives aimed at general neighbourhood rehabilitation and integration of the socially excluded.