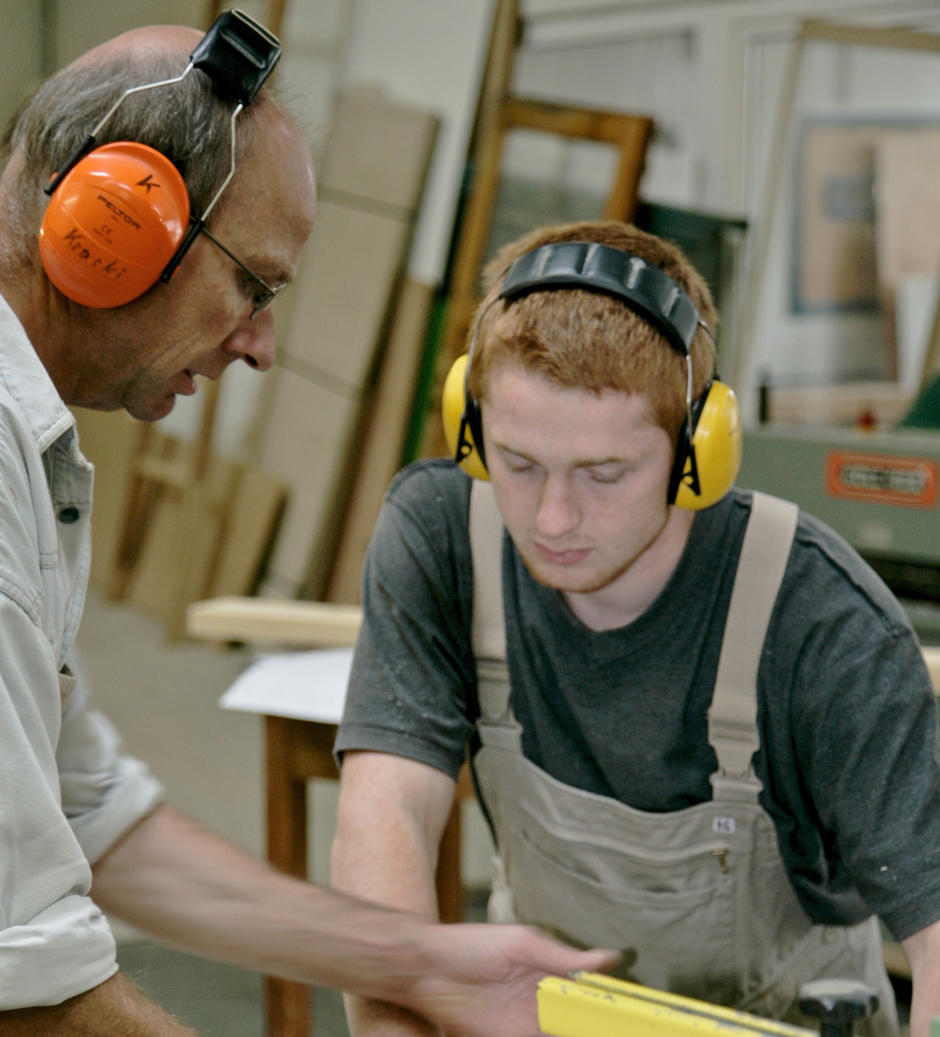 Social and Employment
Place
Hamm, North Rhineland-Westphalia, Germany
Sponsor
Mathias Vogel
Grant(s)
€ 10,000 to the Selection Committee at 2014/05/23
Project leader
"The Malteser Carpentry Workshop offers a unique skills opportunity to the young people of the town of Hamm and of the region, whose psychological problems hamper their job-seeking capacity."

Mathias Vogel
Since 1989, Malteser Werke GmbH (Order of Malta in Germany) has been striving to get vulnerable young persons to work by training and counseling a hundred children and adolescents, who live in a communal facility under the responsibility of the organization's educators.
As part of its mission, the nonprofit inaugurated a carpentry workshop in Hamm in 2004, offering vocational training to its target public - young people suffering psychological problems and former addicts - combined with therapeutic counseling. Thanks to the staff of craftsmen, therapists and educators, the young people learn the woodworking trades. In contrast to their everyday situation that dooms them to failure, they can, in this professional, attentive and welcoming environment, achieve objectives according to their individual capacities, and ultimately rejoin mainstream society.
More workstations
The woodworking facility has a large workshop containing the various machines and workbenches. It can accommodate 10 workstations today, but since demand is growing, it wants to refurbish its premises to boost its capacity. Some adolescents, owing to their psychological problems, also experience difficulty in working in a noisy and chaotic environment. They need a calm and relatively isolated setting. It is becoming necessary to adapt the workshop and the workstations by means of small refurbishing tasks including the purchase of new tools and appropriate work benches.
The Veolia Foundation is participating in the purchase of the tools, materials, workbenches, PCs, office equipment and a special laser unit for etching the wooden objects.