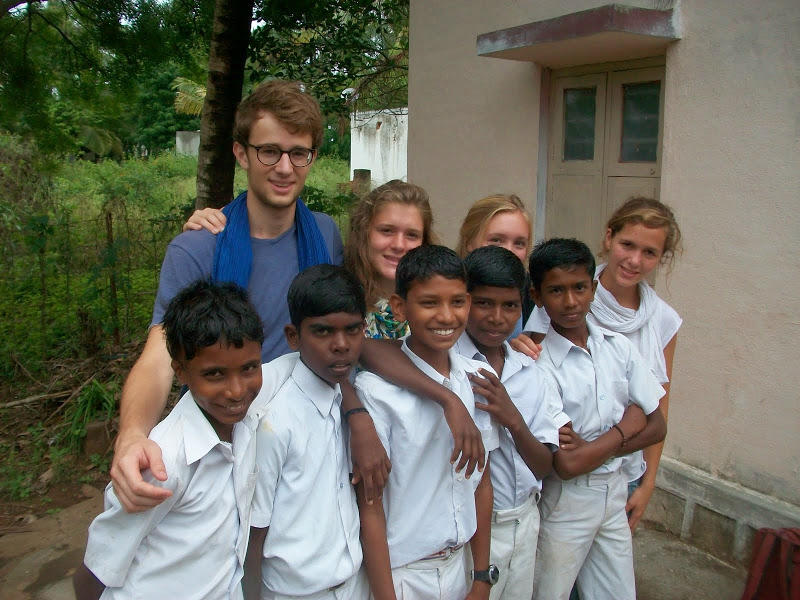 Humanitarian & Development
Location
Suntikoppa, State of Karnataka (India)
Sponsor
Helman Le Pas de Sécheval
Grant
€5,000 for the Selection Committee on 04/04/2016
Project Leader
"This is a useful project driven by Inde Espoir, an association which I know well. The project obeys the new priority objectives in sustainable development as defined by the United Nations. It will thus play a part in improving hygiene and sanitation in schools, and is as such is exemplary initiative."
Helman Le Pas de Sécheval
Since it was founded in 1981, the Inde Espoir Association (Hope India) has been sending about one hundred students from top schools and universities (including Ecole Polytechnique, University Paris Diderot-Paris VII, Paris Descartes Faculty of Medicine, University Pantheon Assas Paris II, Sciences Po Paris - Lycée Stanislas prep school, the University of Exeter, University Paris Ouest Nanterre La Défense, the UTC in Compiegne and others) into villages or slums in India in order to complete buildings there for use  by the poorer populations. In this way, it intends to take part in the social and economic development of underprivileged areas and in the education of the most neglected children.
 
Having supported a project conducted by the association in 2013 (building a boarding school in the city of Krishnadevipeta in the State of Andhra Pradesh to help young girls from tribal populations to attend school), in 2016 the Foundation is supporting a new project in Suntikoppa, in the State of Karnataka. Every day, about 500 pupils attend the Saint Anthony primary school for classes ranging from reception classes to 7th grade. One third of them are from the Untouchables caste ("dalits") or from outcast tribes. The initiative driven by Inde Espoir will give those youths the possibility of using toilet blocks inside their school. It will thus improve sanitary conditions and provide all pupils with better hygiene.
*
* *
  More about
another project from Inde Espoir supported by the Foundation
.