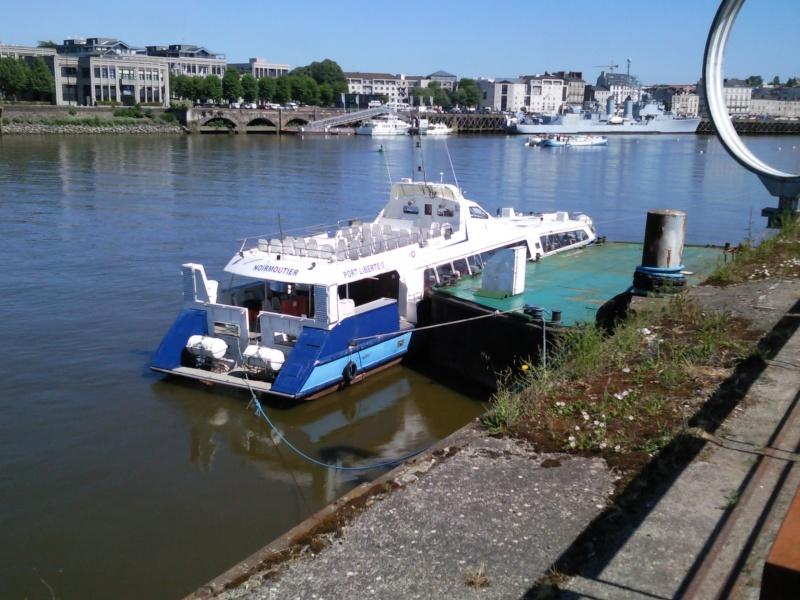 Social and Employment
Place
Nantes, France
Sponsor
Didier Gras-Bouteville
Grant(s)
20 000 € to the Selection Committee at 2009/03/31
Project leader
ATAO
« This project is all about a worthy cause: getting men and women aged 18 to 60 back into the workplace. It is a high profile, ambitious project to help others. »

Didier Gras-Bouteville
Since 1999, ATAO de Nantes has focused on the social and professional integration of persons in serious difficulty - particularly unskilled youths. To give them the best possible chance of finding a durable job, it decided, alongside projects concerned with the environment, development of natural spaces, metalworking, etc., on a much sought after field of activity demanding the acquisition of high-tech expertise : river traffic and the refurbishing of old ships.
This original positioning has enabled it to renovate the barge "Cap Vert", launched in 2001 and designed to accommodate handicapped persons on board, and to relaunch the barge "Condorcet". It has already received support from the Veolia Foundation for these projects.
In all of its sites, Atao employs ninety-eight back-to-work employees, including fifty-nine minimum-wage earners, ten long-term jobseekers, eleven young people, six handicapped workers and two persons on parole.
Twenty new back-to-work jobs
As a new refurbishing project for 2009-2010, ATAO plans to renovate the barge "La Marne", an old symbol of the economic and river traffic activity of Nantes. Owned by the General Council, this barge, once completely overhauled, will become an ideal venue for developing educational projects aimed at schoolchildren and the general public, run by the Maritime Cultural Centre of Nantes. La Marne will be relaunched in 2010, during the river festival organized by the city.
Thanks to this new grant from the Veolia foundation, ATAO can buy part of the equipment and materials required for this refurbishing.
The site will help create a score of new back-to-work jobs, for eighteen months.