Since the beginning of the conflict in Eastern Europe, the Veolia Foundation has been mobilized with its partners (French Red Cross, Médecins Sans Frontières, Solidarités International, Ministry of Europe and Foreign Affairs, UN agencies, etc.) to support the populations affected by the conflict. Priority needs have been identified around access to hygiene in the transit and accommodation centers that are hosting the refugees.
> Sanitary facilities for 4,000 refugees
An operation carried out with the support of Sade (Veolia) and the mobile sanitation supplier Sebach
Nearly 200 sanitary units were transported to Moldova and Ukraine. Eight semi-trailers left France to position 72 units in camps in Moldova and 120 toilets in Ukraine, in the Lviv region. These toilet cabins are used at border crossing points (transit or accommodation centers), including the Giurgiulesti reception center.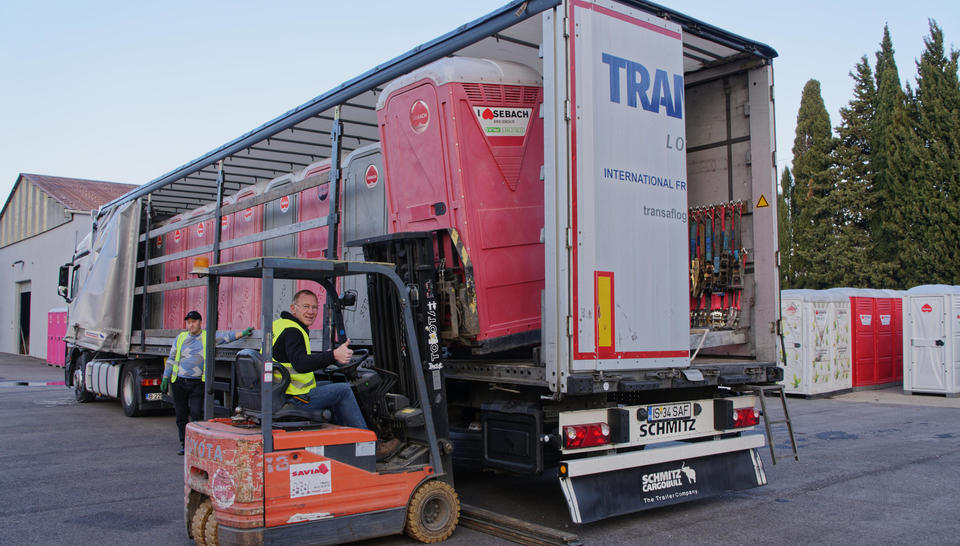 The Sebach toilets during their removal in Nîmes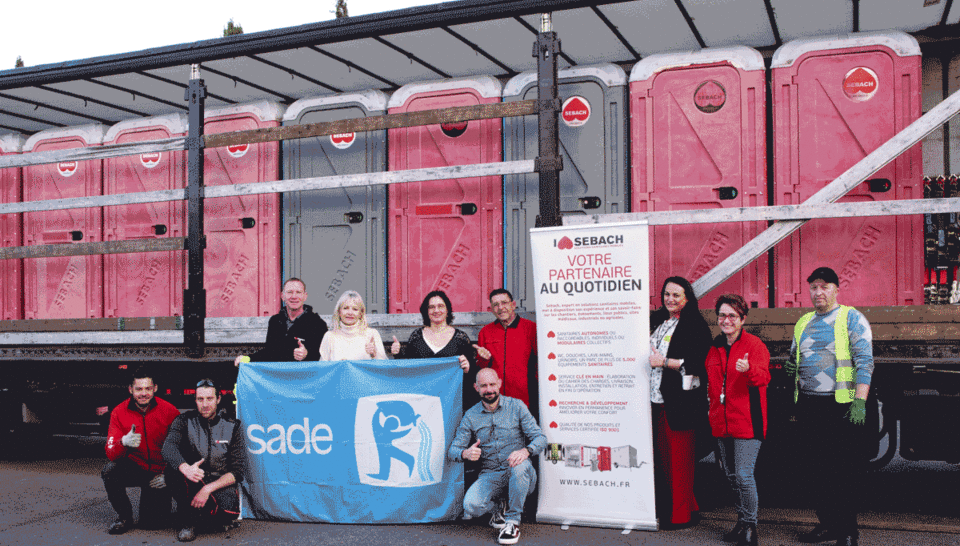 The Sebach and Sade (Veolia) teams during the removal of the toilets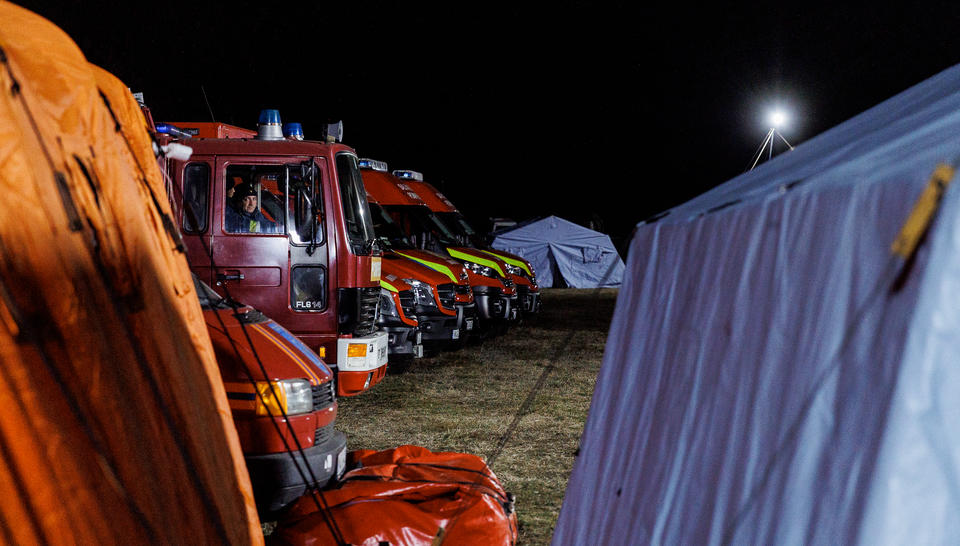 The arrival of sanitary facilities in Moldova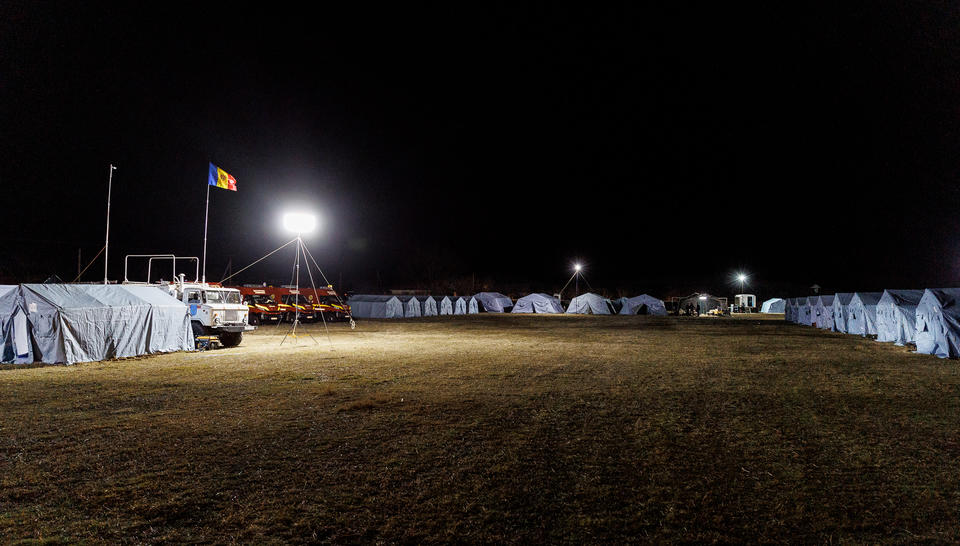 Other centers and border crossings have been identified by the Moldovan authorities, in particular in Palanca and Causeni, where the cabins will be installed according to the needs and the evolution of the situation.
👉 Discover in pictures the removal of the toilets in Nîmes and the testimonies of the mobilized teams (IN FRENCH) :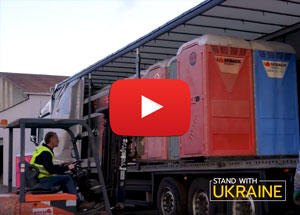 > The Foundation's water and sanitation expertise in the field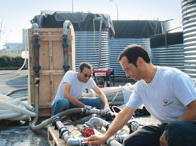 A Veoliaforce mission to Moldova with the French Red Cross
An assessment of the water, sanitation and hygiene (WASH) situation on the Moldovan-Ukrainian border began at the end of March. For about ten days, the French Red Cross teams and Veoliaforce experts from the Veolia Foundation pooled their skills to conduct an audit of needs, assess the capacity of local infrastructures to meet them and propose solutions.
> Hygiene kits for 6,600 people
A French Red Cross integration workshop and Veoliaforce volunteers mobilized to produce hygiene kits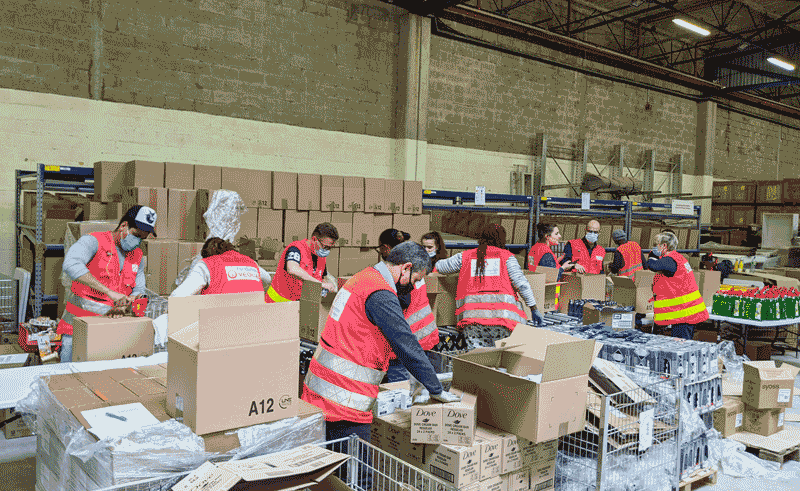 Hygiene kits, each covering the needs of a family of five for one month, were put together by Croix-Rouge Insertion/Vif! a subsidiary of the French Red Cross, for distribution in the field. True to its mission of promoting professional integration, the Veolia Foundation entrusted the production of these 1,320 kits to a major player in the sector, while coordinating with the NGOs present in Eastern Europe to meet the needs expressed.
Actions carried out with the involvement and generosity of Veolia employees
An unprecedented surge of solidarity has arisen within the Veolia Group in response to the conflict in Eastern Europe. On March 7, the Veolia Foundation set up a scheme to enable employees to help finance humanitarian aid in Ukraine and the region. More than 700 employees have signed up.
The commitment of Veolia employees also took the form of a skills sponsorship operation: Veoliaforce volunteers came to reinforce the production capacities of Croix-Rouge Insertion/Vif! during the peak of activity linked to the order for 1,320 hygiene kits.