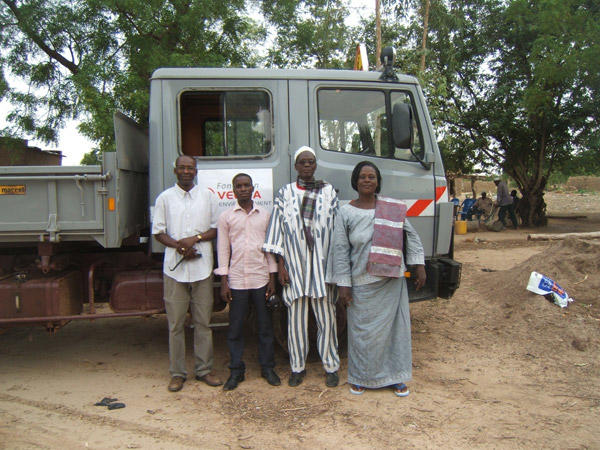 Humanitarian and Development
Place
Ouagadougou, Burkina Faso
Sponsor
Boris Efremenko
Grants
€15,000 at the committee meeting on 19/12/2012
€15,000 at the committee meeting on 04/02/2015
€20,000 at the committee meeting on 26/04/2017
€3,000 at the committee meeting on 10/04/2018
€15,000 on 19/06/2019
Project leader
Association Burkinabé de Curage et de Nettoyage
"The project is inherently interesting because it combines offering work to people in difficulty with sorting and recycling waste through biological treatment. Along with his knowledge of the local environment, the motivation, seriousness, and perseverance of the project manager (Sylvain d'Almeida) also make me want to support the project."

Boris Efremenko
Since it was set up in 2010, the Association Burkinabé de Curage et de Nettoyage (A.B. Curnet) has been working for girls and women with AIDS. Based in sector 38 of the 9th district of Ouagadougou, its goal is to reintegrate these socially and economically vulnerable people into society.
 
Sylvain d'Almeida, its founder, worked for many years in Veolia's cleansing business. Using his experience and the help of a network of former colleagues, he set up a project to collect organic waste and turn it into compost for agricultural use in Ouagadougou. He received a grant from the PS-Eau program to carry out a feasibility study before rolling out his project, which from the very beginning received the support of the Veolia Foundation.
 
From waste collection to compost
A.B. Curnet's project consists of organizing the collection of waste by the member women and girls. The idea is also to promote environmental and eco-citizenship - namely to make people aware that these collection services have a cost. The district's home waste collection service is billed at a set tariff.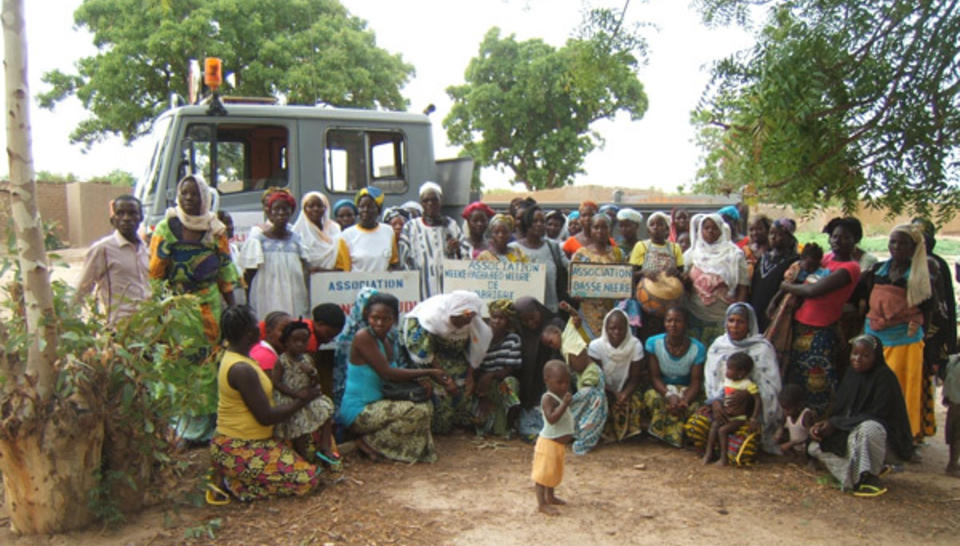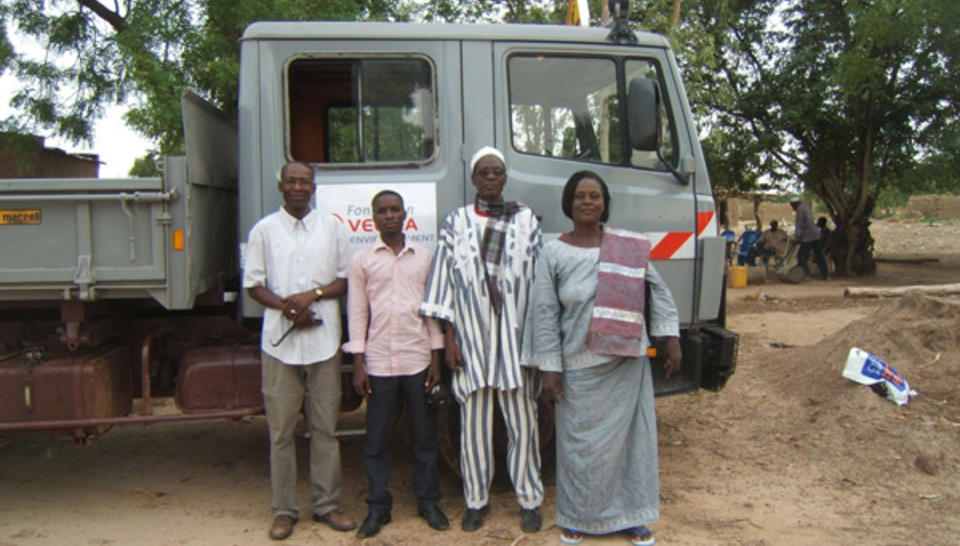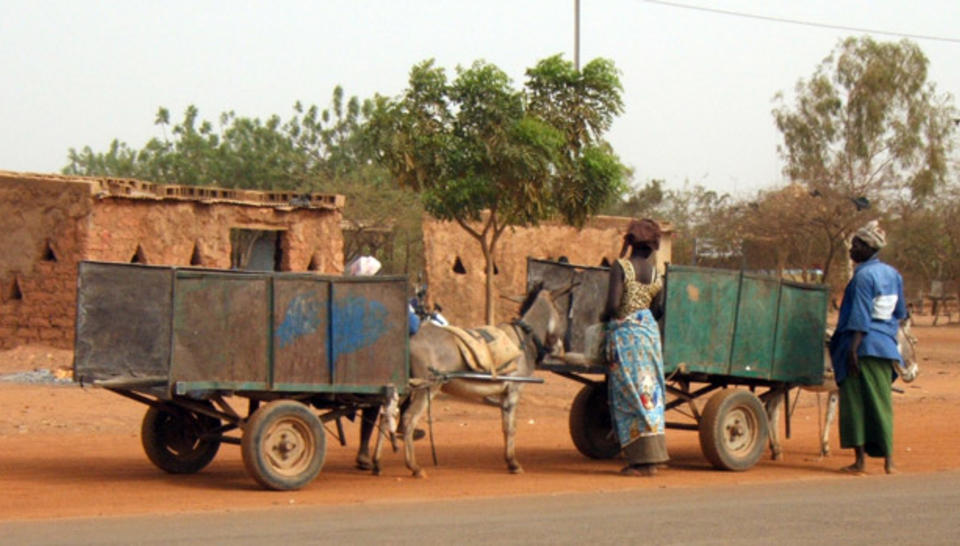 The members of the association also want to create a market garden. The ambition of A.B. Curnet is to turn human and animal excrement and vegetable waste into various types of compost. The compost is made by mixing the collected waste with organic waste and sewage sludge supplied by the Burkina Faso water and sanitation authority. Finished (odourless) compost production is estimated at 50 tonnes per year. The different types of compost are used in private gardens, green spaces, and agricultural plots in particular.
 
A well-advanced project
The association now has three hectares of land just outside Ouagadougou and has built the necessary infrastructure for its project: office, sorting shed, composting ponds, wastewater ponds, and a waste storage area. Some of the equipment was purchased in 2012 with the help of the Veolia Foundation, including a collection truck. Women have been identified to collect sanitation waste using carts and wheelbarrows.
 
The next step is establishing the composting service. With its high profile local presence, A. B. Curnet was offered an excellent opportunity to recover the wastewater and sludge output of the stations of the Office Nationale de l'Eau et de l'Assainissement (Onea). The first authorizations were obtained late 2016-early 2017: it is now possible to operate a composting platform in Pabré, a rural area of Ouagadougou. Although the waste collection operation has been in place for several years, the composting activities only began in 2017. The Veolia Foundation again helped the association to buy a vacuum truck to transport the sludge recovered from Onea.