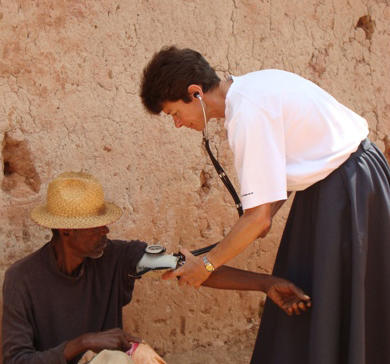 Humanitarian & Development
Location
Miarinarivo, Madagascar
Sponsor
Remy Normand
Grant
€7,000 for the Selection Committee on 13/10/2016
Project Leader
The Nirina association came about in 2002 at the Ambohinaorina dispensary. The facility was seriously lacking in equipment: it needed medicine, a hospital trolley, oxygen cylinders, nursery scales, a bronchial aspirator and other items. Nirina attempted to remedy the situation, and in the process, it began selling artisanal products from the Fianarantsoa Province.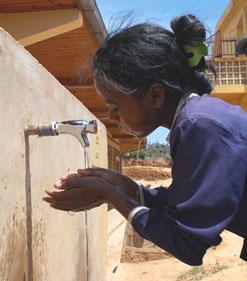 Also in Ambohinaorina, the association restored the school, built a canteen as well as a secondary school and renovated the road into the village. The focus was put on a water supply starting in 2014. Two likely sources of water were identified, and one of them was equipped with a purification unit.
 
The project which the Veolia Foundation is supporting involves the second source. The idea is to repair the existing water supply system and to start working on installing another one. The system will be powered by solar energy and staff will be trained to operate and maintain it. Nirina plans on deploying three agents to handle any would-be repairs once the installation has been completed. The install work will be performed by local labour, leading to the creation of five jobs. In all, about a thousand people will benefit from this project.
"The reasons behind this commitment demonstrate the interest raised by my work, and I look forward to this project improving the lives of those underprivileged people living in this village perched on the high plateaux of Madagascar."
 Rémy Normand