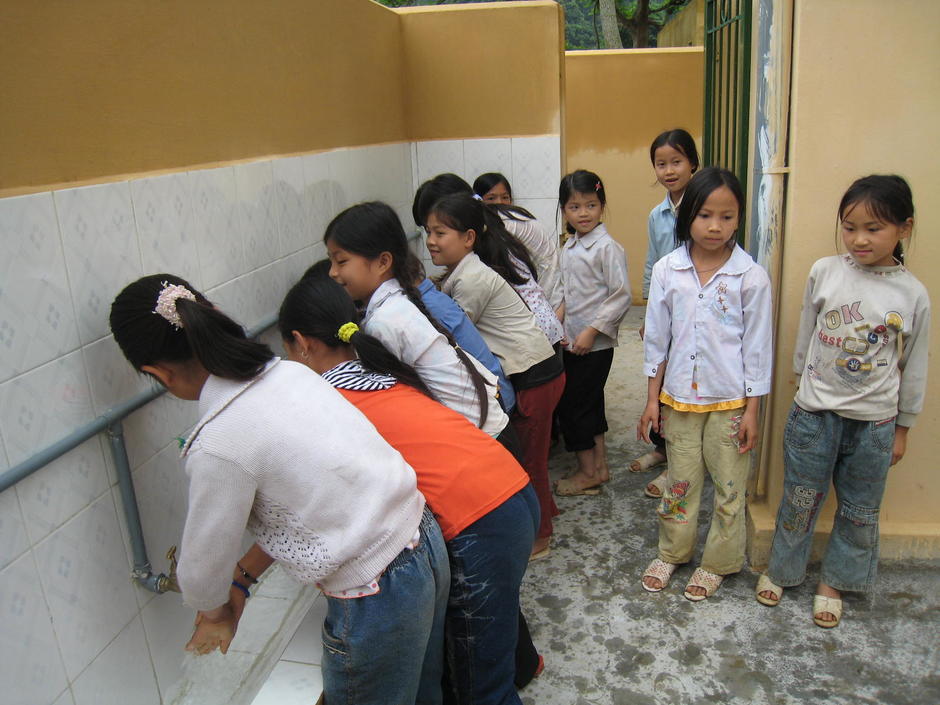 Humanitarian and Development
Place
District of Na Ri, Vietnam
Sponsor
Claude Jeaume, Veolia
Grant(s)
€3,400 to the Selection Committee at 2011/01/18
Project leader
The international outreach nonprofit Un Enfant par La main is active in 15 countries in Africa, Asia and Latin America. Its aim is to provide daily support for children and families suffering from poverty and exclusion, and to fight for the respect of the basic rights of children.
The local partner nonprofits carry out field projects in five areas: water, education, health, nutrition and development of income generating activities.
The project proposed by the nonprofit has 535 direct beneficiaries, but impacts the entire community, or 3745 people. It aims to reduce waterborne diseases, to promote a model integrating access to drinking water with wastewater services and the upgrading of human excreta for agricultural purposes.
Community activities and changing the behavior of the beneficiaries with regard to water and wastewater services lie at the center of the project
The program is designed to meet a dual objective: to equip vulnerable communities with access infrastructures to water (wells) and wastewater services (latrines); to develop awareness raising activities for proper use of the facilities and their longevity. The achievement of these objectives demands simultaneously selecting and training the households in construction and maintenance, the drilling of 52 wells, the building of 35 waterless toilets (to protect the resources and upgrade the excreta), and educating the communities in changing their behavior with regard to water in line with the hygiene-sanitation-environment triptych.
Only community activities are likely to promote the appropriation of the facilities by the population, by inducing a lasting change in the behavior of the people with regard to water and sanitation.
The Veolia Foundation has been asked to finance the construction of 14 wells and 20 waterless toilets.