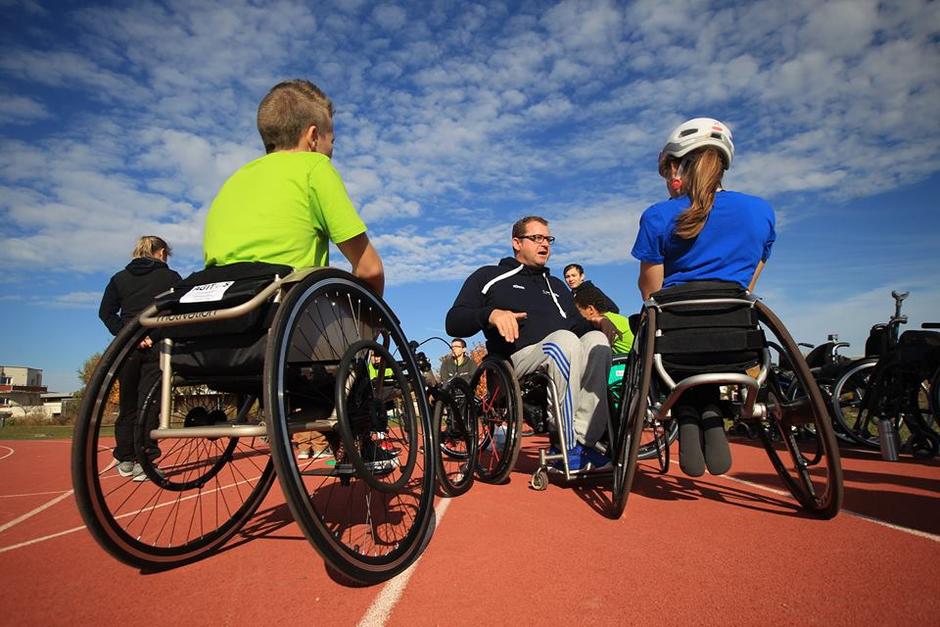 Social and Employment
Place
France
Sponsor
Morgane Challe
Grant(s)
49,000 € to the Selection Committee at 2007/12/04
Project leader
"I already vigorously supported the FFH during the first project which they presented last year, and I cannot but renew my support this time for the purchase of these specially designed wheelchairs that will be used by hundreds of handicapped youths, who wish to integrate through the practice of sports."

Morgane Challe 
In 2004, at the paralympic games in Athens, France ended 9th among the nations and 6th for the number of medals. So, as the Beijing Olympics approach, the hope of belonging to one of the eighteen French handisport teams (swimming, fencing, athletics, etc.) represents the second opportunity they await for many handicapped young people.
The Youth Department, a vital branch of the French Handisport Federation, has the mission of coordinating and structuring all sports practice projects for youths under 20 and to propose specific sports events (Jeux de l'avenir, Grand Prix National des Junes, etc.). In fact, the practice of a sports activity, in addition to the muscle development necessary for a proper balance, helps recover self-esteem when the view of one's diminished body tends to deteriorate. The FFH therefore has to meet a growing need for equipment specific to the sports practice of young handicapped persons: electric wheelchairs, basketball or athletics wheelchairs, miscellaneous equipment (bumpers, safety items, wheels, tyres, mudguards, cushions, safety belts, etc.).
Sports as a drive for integration
For the FFH, the current taste of handicapped youths for sports is also an opportunity to promote their social integration. In fact, while sports is a vector of motor, psychological and social development for everyone, it is especially so for handicapped youths. For them, the practice of a sports activity is often the privileged means to escape a sedentary and isolated life. And from the moment when they agree to train for the first time, for a demonstration or for a rally, the challenge to escape this solitude is largely won.
The 49,000 euros grant from the Veolia Foundation, which already backed the FFH last year, will serve to buy seven electric wheelchairs. A sterling initiative to encourage future champions.