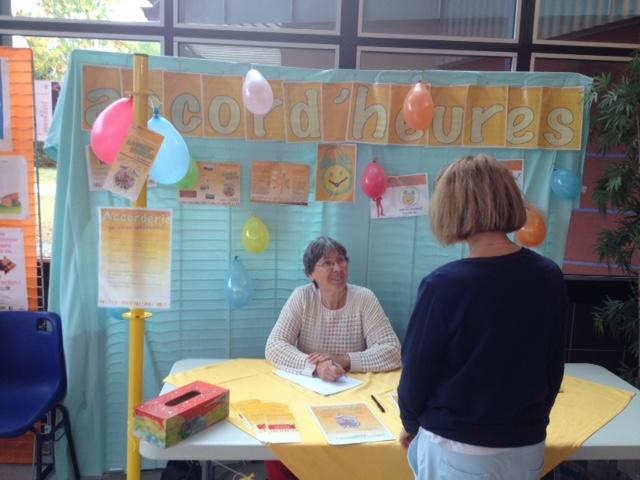 Social and Employment
Location
Isère (France)
Sponsor
Philippe Langenieux-Villard
Grant
€10,000 for the Committee on 04/04/2016
Project Leader
Accord'heures
The inspiration came from far away: the solidarity concept of an accorderie appeared in Quebec in 2002. What is it all about? An accorderie is an innovation intended to help people in difficult situations by giving them back the "power to act". It rests upon the exchange of services between private individuals with no financial compensation. Only the time spent is assessed, whatever the service provided (help with administrative red tape or with computers, lending a hand for a removal, gardening etc.). In other words, one hour of time has the same value for anyone, whatever it is spent doing and whoever does it.
 
Certification for a solidarity-based exchange scheme
This mutual help system for private individuals has nothing in common with undeclared work or with any unfair competition with respect to businesses, and accordingly it obeys certain rules. The creation of an accorderie in any area is subject to approval from the National Accorderies Network, which verifies that the various points listed in the French Accorderies Charter are duly complied with. The approval is extended on a yearly basis after the accounts are submitted.
 
An association was formed in Isère in 2014 to implement a plan for an accorderie within the Pontcharra sector. Association leaders followed a two-pronged approach: on one hand, obtaining the approval and on the other, meeting with people from the areas involved who showed an interest. Information meetings were held to take into account the area's specific features in social, economic and geographic terms.
 
An accorderie at Les Marquises
The municipality of Pontcharra has provided the association with ground floor premises in the centre of a council housing neighbourhood: Les Marquises. The location should foster contacts and exposure for the accorderie, which is intended to be a venue for collective activities, exchanges and support for isolated persons. The project owners want to take part in providing services in the public interest following the closing of the social centre in Pontcharra, so as to combat the various forms of social and cultural exclusion. This fight against social isolation can then be extended to other areas. Already, branches are being considered for Montmélian, Le Touvet, Allevard and La Rochette.