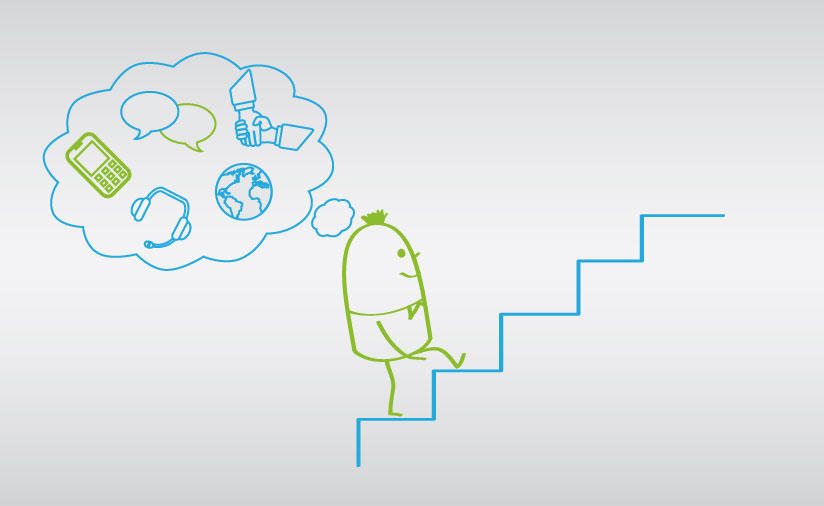 Social and Employment
Place
Villard-de-Lans, France
Sponsor
Jean-Pierre Tardieu
Grant(s)
20 000 € to the Selection Committee at 2012/06/05
Project leader
"I'm especially interested in the innovative approach of this project, which puts young adults back to work in a growth sector, according to a unique economic model. I offer my social skills and my knowledge of the Veolia Group."

Jean-Pierre Tardieu
SociaLift, a nonprofit created in 2011, promotes a back-to-work movement for young adults in difficulty in the IT industry. To do this, it offers them top level academic training tailored to their needs and professionalization by learning a trade in the high tech sector. The nonprofit is the brainchild of lengthy planning which, from the outset, was inspired by the Rencontres des acteurs de l'Internet d'Autrans. It endorses the arguments of WOS (Workforce Opportunity Services), stemming from the work of Professor Arthur Langer of Columbia University (New York), who attended the Autrans conference for three years and is closely associated with SociaLift. The Vercors and Villard-de-Lans were picked for SociaLift's head office, because of the interest shown in this approach by the town hall of Villard-de-Lans, adding to the activities of Telespace (a pilot building that accommodates corporations in telecommuting). The nonprofit's primary focus is nevertheless national. Its first projects are located in Grenoble, Lyon, Marseille and Paris.
A three-step itinerary
The young adults go through a three-step itinerary. The students are first coached by volunteers, called "senior consultants". They then carry out consultancy assignments for corporations which apply to SociaLift. At the end of their itinerary, they can join the company or practice on their own.
The activities of SociaLift range from managing the call center show outline function to developing show outline web applications, and include the management of PC fleets and the development of mobile show outline applications. They begin in July 2012 when "junior consultants" work in companies after having undergone three months of "custom" training.
SociaLift is a structure with a nonprofit social mission, and enlists both full-time employees (6 at end 2012) and volunteers to administer the structure, mentoring (coaching plus), the courses and the staffing of the corporate assignments.
An original economic model
For its initial development, SociaLift needs financial resources. Major foundations have expressed their wish to support its original economic model, which, after the setup phase, helps to function independently, without relying on permanent financial aid. To do this, the nonprofit sets prices for its services that are identical to those charged by the leading offshore outsourcing players. It also partly calls on volunteers and, above all, trusts the young "junior consultants" who are trained and then staffed with the guarantee of a salary.
SociaLift has obtained a grant from the French Ministry for Solidarity and Social Cohesion. The Veolia Foundation is joining in with a grant to purchase the training courses from Columbia University.