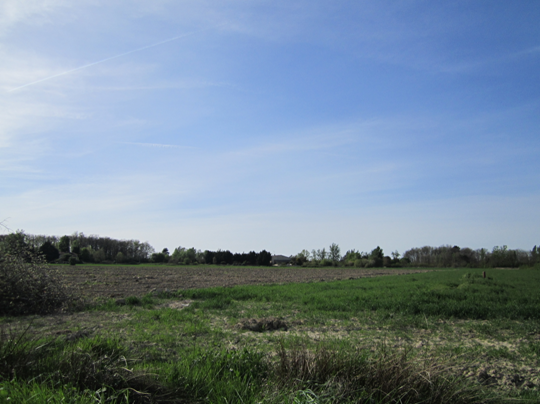 Social and Employment
Place
Grisolles-Villebrumier, France
Sponsor
Anne Gallato
Grant(s)
€14,000 to the Selection Committee at 2012/03/06
Project leader
Les Jardins de Las Planes
"I am a member of the nonprofit, which supplies me with delicious organic vegetables every week, accompanied by recipes to cook up fantastic dishes. I urge my acquaintances to join without hesitation, because its work is serious and responsible. It's a real pleasure to participate in such a project: one gets carried away by the feeling of doing something useful for our society, and enjoying it at the same time."

Anne Gallato
The nonprofit Les Jardins de Las Planes, founded in May 2011, develops back-to-work projects through business activity centered on organic truck farming (jardin de Cocagne). Its action favors persons in serious social difficulty, seeking to rejoin mainstream society and find a job, living in the territory of Grisolles-Villebrumier (Tarn-et-Garonne). Located in a rural zone, this area is far from the workforce development organizations based in Montauban, which are relatively inaccessible to a deeply vulnerable public. The nonprofit has set the target of promoting back-to-work jobs for 15 persons per year, while setting up sustainable economic management. It has 1200 consumer members, families from the Tarn-et-Garonne and the Haute-Garonne districts, who like to consume organic produce while encouraging its workforce development mission.
To achieve sufficient self-financing capacity in the coming years, the garden needs to buy agricultural equipment to enable it to turn out quality produce in sufficient quantities to serve its members. The nonprofit therefore wants to invest in soil drainage and irrigation, and to procure a sheltered area representing 10% of the cultivated area, thereby enabling it to produce all year round and secure its clientele.
Sound financial management for a young nonprofit
For its first year of activity, the nonprofit set aside a balanced advance budget, which produced a surplus due to sound financial management. Thus even if all the subsidies and aid were not received and the sale of vegetables baskets was less vigorous than expected because the cultivation started late, memberships were higher than estimated (1 200 instead of 1 000, which augurs well for year 2). Besides, expenses were lower than anticipated. Savings were realized thanks to donations and the purchase of used equipment. The nonprofit has been sparing with supplies and strives to minimize operating costs. Many articles in the local press also attest to the dynamism of Jardins de Las Planes and their excellent relations with local officials.
Alongside the Direccte and the General Council of Tarn-et-Garonne, plus other financial partners, the Veolia Foundation is encouraging this young promising nonprofit by helping it to purchase its irrigation system.