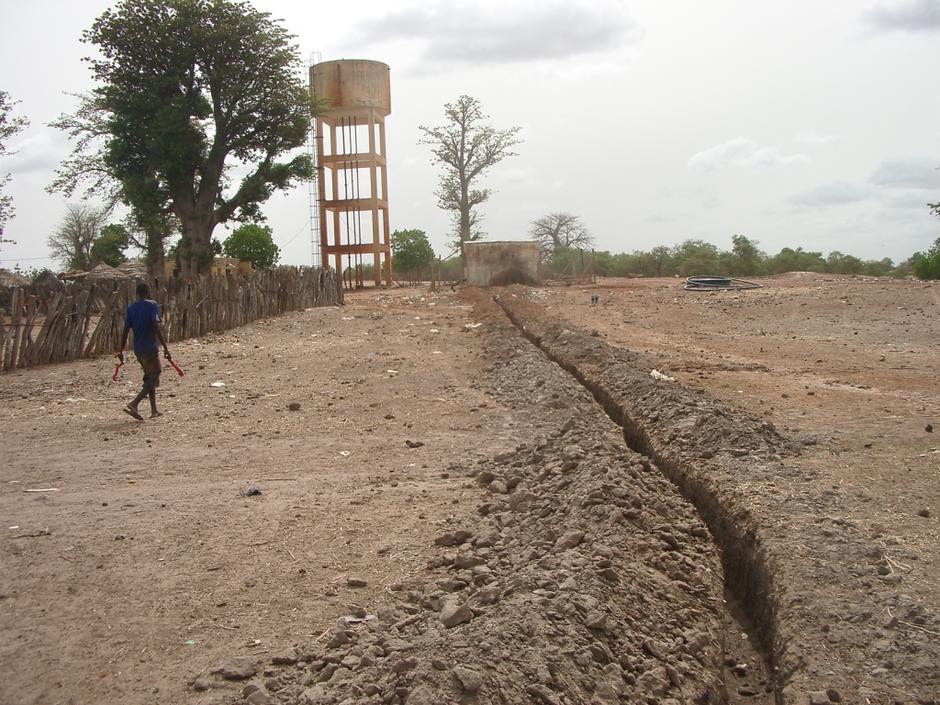 Humanitarian and Development
Place
Nguécokh (region of Kaolack), Senegal
Sponsors
Thirith Boun-Chan
Hélène Lebedeff
Grants
€60,000 to the Selection Committee at 30/03/2010
€57,000 to the Selection Committee at 10/4/2018
€15,500 to the Selection Committee at 28/11/2018
Project leader
"Many attempts have been made in these regions where the quality of the water is an issue. They usually end in failure because the systems used to supply drinking water to village communities are too sophisticated and costly for the communities to be able to sustainably take ownership of them. The threshold achieved by the Enda project (600 CFA francs - less than €1 per m³) is acceptable."

Thirith Boun-Chan
South-east of Dakar, the Kaolack region is well irrigated, but access to drinking water is a genuine concern for its population. In 1985, Caritas drilled a 300-m borehole for the village of Nguécokh and a water tower with a capacity of 80 m3. It is available in sufficient quantity for livestock to be able to drink and to cover human water needs related to food, hygiene and laundry, however, the water quality is unsafe.
 
Effectively, due to the encroachment of the sea, groundwater salinity levels are far too high to be used as drinking water. In addition, the fluoride level is abnormally high (3.5 mg/l) here and is actually dangerous for health: it can cause osteoporosis and paralysis.
Producing drinking water at an affordable price through membrane treatment
In order to provide a reliable solution to this problem, the NGO Enda, supported by the Veolia Foundation, has implemented a mini water supply project specifically adapted to the region's environment thanks to the Waterpower process, a Veolia Water Systems innovation: water pre-treatment using reverse osmosis technology, disinfection, and pH adjustment. Personnel were trained and some of the water produced was directly consumed by the village's population at a price of less than 600 CFA francs/m3. The surplus production sold by the Association des Usagers du Forage (Asufor) to the population in the Kaolack region increased the budget to renew the facilities.
 
In 2012, the 1985 borehole was damaged, and the operation of the infrastructure ceased. After several attempts to repair the infrastructure, the government finally began to drill a new borehole in 2017 which was operational in early 2018. The Veolia Foundation renewed its support for the NGO Enda to restore the de-fluorisation unit, relocate it to the new borehole, and train new technicians to use it.
 
At the same time, after an on-site Foundation assignment in late 2017, a market study on the sale of the surplus water produced was entrusted to the Senegalese consulting firm Amarante. The idea came to fruition and a project, supported by the Veolia Foundation in late 2018, to sell the water in large bottles is under way. The service will contribute to the economic and functional sustainability of the infrastructure.