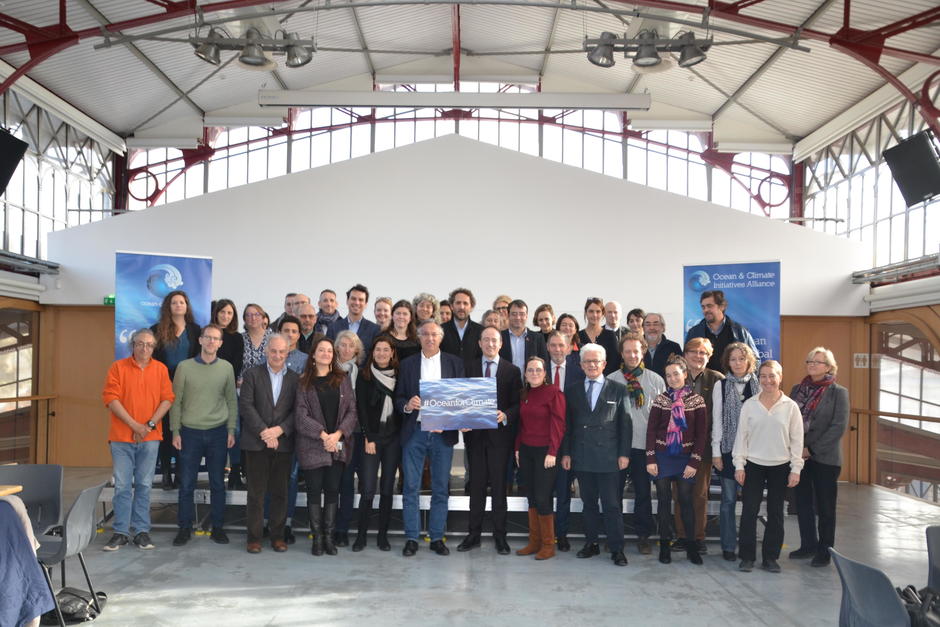 Environment & biodiversity
Location

Global

​Sponsors
Mathilde Nithart
Clara Bercovici

Grants
€35,000 at the Selection Committee meeting on 10 April 2018
€30,000 at the Selection Committee meeting on 1 April 2021
Project leader
Oceans cover 71% of the earth's surface and absorb more than 25% of the CO2 emitted annually by humans into the atmosphere. As the planet's largest net suppliers of oxygen, they play just as important a part as forests. And although they continue to limit global warming, they are also the victim of the overexploitation of resources and pollution: marine ecosystems are being degraded. The ocean therefore risks seeing its role as climate regulator disrupted. It is therefore urgent to maintain the functional quality of marine ecosystems and to restore those which are being degraded.
With this goal in mind, several non-governmental organizations and research institutes met in 2014 in the "Ocean and Climate" platform (OCP). Launched in the run-up to COP21, the OCP has also directly contributed to the inclusion in the preamble to the Paris Agreement of the challenges facing the oceans.
After COP21, the founders of the OCP decided to continue their action to make the platform an advocacy tool for the challenges facing the oceans and the climate with politicians, decision-makers and the general public. Under the chairmanship of Romain Troublé (Tara Océan Foundation) and structured around a scientific committee coordinated by Françoise Gaill (CNRS), the OCP brings together more than 80 organizations ( NGOs, foundations, research institutes, national and international institutions, etc.) whose aim is to promote scientific expertise and advocate on ocean/climate issues with political decision-makers and the general public.
The activities of the OCP focus on three main goals:
Mobilization and coordination of the network;
Dissemination of scientific ocean/climate/biodiversity knowledge to decision-makers and the general public. The OCP thus intends to organize ocean/climate/biodiversity thematic actions at national and international events (e.g. World Oceans Day)
Advocacy and international cooperation to attach greater importance to the challenges facing the oceans/climate/biodiversity . The OCP has been granted observer status at the Climate (UNFCCC) and Biological Diversity (CBD) Conventions, where it brings civil society messages to the attention of decision-makers.
In 2021, the OCP will publish a Report on Ocean/Climate/Biodiversity solutions contributed by its network's members to promote the range of concrete solutions to protect marine biodiversity and fight against the impact of change. In addition to the Veolia Foundation, it is supported by the French Development Agency, the French Biodiversity Office and also the Prince Albert II of Monaco Foundation.
With the backing of its scientific expertise and its institutional networks, the OCP is a key player in the Oceans and Climate community. Its clear goal is to continue to explain how the oceans are impacted by climate change, but primarily to show that, faced with climate change, the oceans are part of the solutions.