How the Foundation responds to emergencies when a disaster strikes?
The volunteers of the Veoliaforce network, which includes the employee volunteers of Veolia from the Company's three divisions, who want to offer the benefit of their professional skills and expertise.
These employees are trained to act. During training courses, they acquire the latest techniques of emergency action, and learn to work together in simulated field conditions.
When the Foundation is approached by one of the players in international outreach, like the French Ministry of Foreign Affairs, the Red Cross, Solidarités, Première Urgence, Action contre la faim, or Secours Catholique, for whom it has become a privileged interlocutor over the years.
The Foundation also formalized its cooperation with UNICEF in April 2009, by signing a stand-by partner agreement with the UN agency. Veoliaforce volunteers can therefore be mobilized at any time in case of a humanitarian crisis, to provide UNICEF with their skills and to supply drinking water to the disaster victims.
The primary aim of Veoliaforce volunteers during an emergency mission is to secure the health environment promptly by providing solutions. After an earthquake, a hurricane, a tsunami, the most pressing need is to prevent calamitous sanitary conditions from raising the toll of victims. The survivors must be saved, by rapidly ensuring access to water, restoring energy supply, handling waste disposal and treatment, and assisting the transport of food and equipment.
The Company has the expertise to address these tasks.
With equipment designed and adapted to the emergency: the Aquaforces.
When Veoliaforce volunteers are not actually grappling with an emergency, they help the Foundation all year long to conduct research and development applied to humanitarian action, in order to optimize the action resources and their performance.
Learn more about Veoliaforce with these videos:
Examples of emergency missions:
Philippines, November 2013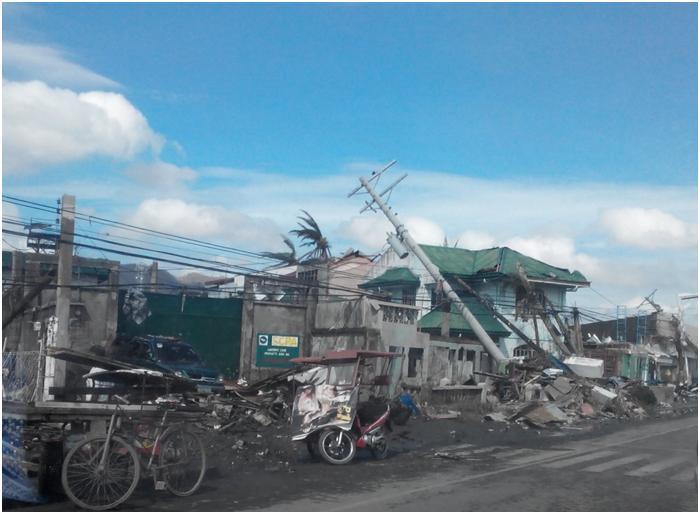 In the Philippines, where in November 2013 Typhoon Yolanda ravaged the center of the archipelago and affected 10 million inhabitants, Veoliaforce intervened alongside the NGO Solidarités International in the region of Tacloban, the first coastal town in the path of the typhoon, to bring aid to the devastated population. 
>>> Guaranteeing water supply after the cyclone.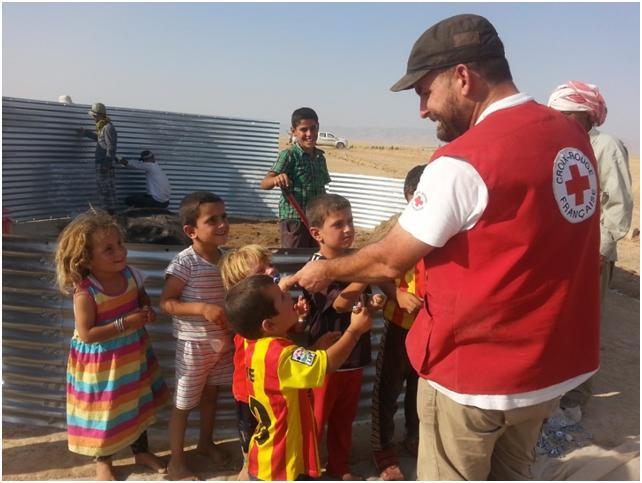 In Iraq, the war against Daech (Islamic State) has led to population displacement and thousands of refugees arrived in Iraqi Kurdistan during the summer of 2014. France delivered by aircraft almost 20 tonnes of humanitarian aid equipment to be used for storage facilities and the provision of fresh water (tanks, water distribution manifolds, etc.), of which 12.5 tonnes were supplied by the Veolia Foundation.
>>> Rehabilitation of water facilities
 
Hurricane Matthew: The Veolia Foundation provides relief in Haiti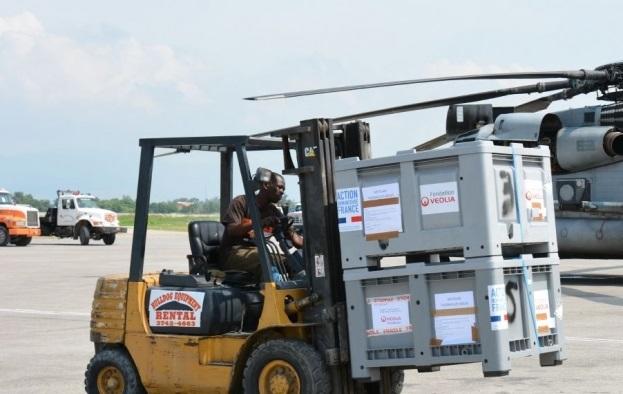 Haiti was still recovering from the terrible earthquake of 2010, when a new natural disaster struck the country on the night of 3 to 4 October 2016: a category 4 storm, hurricane Matthew, killed several hundred people. The Southwestern region of the country was the hardest hit: many cities were flattened, such as Jérémie, where 80% of the city was destroyed. 
>>>  Hurricane Matthew: The Veolia Foundation provides relief in Haiti